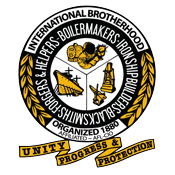 Headquartered in Kansas City, Kan., the International Brotherhood of Boilermakers is a stakeholder in national and international policies and regulations impacting the future of energy.
Many of our members work in the energy industry. We construct and maintain nuclear, gas-fired, coal-fired, solar-fueled and hydro-powered electric generation plants. We also mine coal in the Western United States. In addition, we work in industries that rely on affordable, reliable and plentiful energy: oil refining, shipbuilding, cement-making, steel and aluminum production, forging, pulp and paper production, locomotive repair and manufacturing.
Since the 1970s, Boilermakers have installed and maintained air quality control systems at power plants and other facilities, achieving major reductions in sulfur dioxide, nitrogen oxide, mercury and particulates.
Two recent Boilermaker-worked energy jobs — the Ivanpah solar thermal facility in California and the Boundary Dam carbon capture and storage project in Saskatchewan — were named 2014 "projects of the year" by prominent energy magazines.
Learn more at www.boilermakers.org.