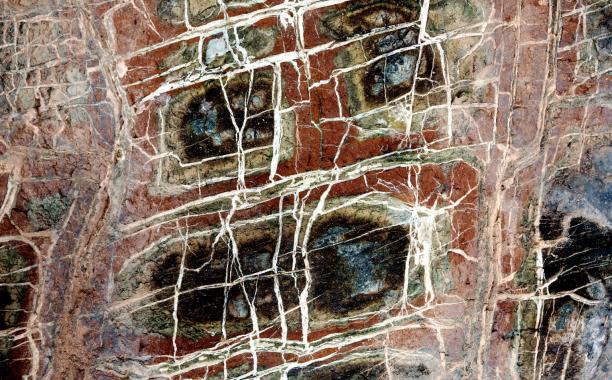 Carbonate veins show how CO2 can be stored as rock.
April 30, 2018
The rocks here in Oman are special, this scientist says. They remove planet-warming carbon dioxide from the air and turn it to stone. In theory, these rocks could store hundreds of years of human emissions of CO2. Storing even a fraction of that would not be easy. But it's not impossible.
IBRA, Oman — In the arid vastness of this corner of the Arabian Peninsula, out where goats and the occasional camel roam, rocks form the backdrop practically every way you look. But the stark outcrops and craggy ridges are more than just scenery. Some of these rocks are hard at work, naturally reacting with carbon dioxide from the atmosphere and turning it into stone.