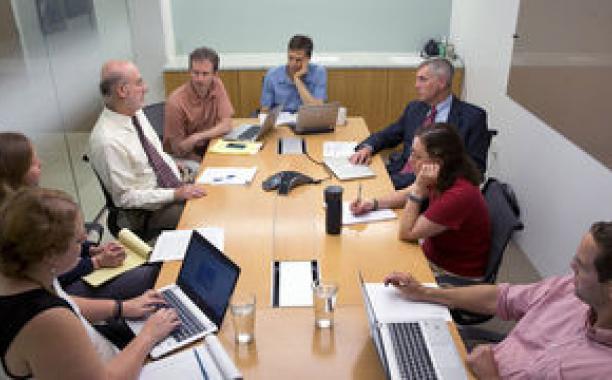 Two architects of the Natural Resources Defense Council's carbon-emissions proposal, David Doniger, third from left, and Daniel Lashof, facing him, participate in a meeting at the group's office in Washington.
July 6, 2014
In November 2010, three combatants gathered in a sleek office here to build a carbon-emissions policy that they hoped to sell to the Obama administration.
One was a lawyer who had been wielding the Clean Air Act since his days at the University of California, Berkeley. Another had turned to practicing environmental law and writing federal regulations to curb pollution after spending a summer on a pristine island off Nova Scotia.