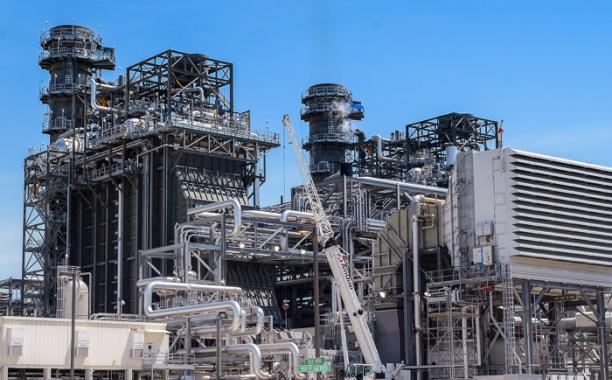 Heat recovery steam generators take advantage of exhaust heat from the primary gas generators to produce additional electric power.
September 19, 2013
DUKE ENERGY's 618 MW IGCC plant, the world's largest, began final testing and commercial operation this summer at Edwardsport, Ind. About 150 Boilermakers from Local 374 (Hammond, Ind.) and other lodges contributed their skills to the $3.5 billion project.
IGCC, or integrated gasification combined cycle, is an advanced technology that converts coal to a synthesis gas and strips out pollutants before it is combusted in a gas turbine. Exhaust heat from the combustion is then used to power steam turbines for additional electricity production.