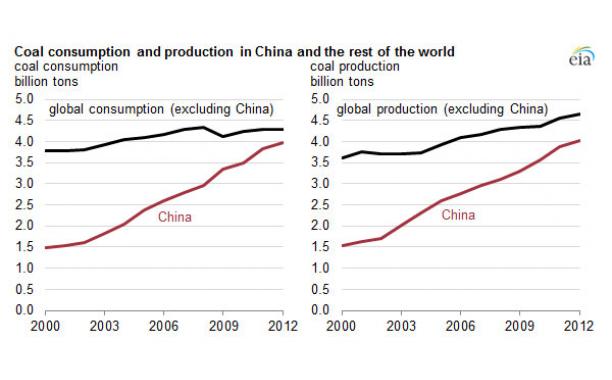 Source: U.S. Energy Information Administration,
International Energy Statistics
Note: For countries whose 2012 data was unavailable, 2011 data were extrapolated forward one year. These countries comprised about 3% of both total consumption and total production.
May 15, 2015
Chinese production and consumption of coal increased for the 13th consecutive year in 2012. China is by far the world's largest producer and consumer of coal, accounting for 46% of global coal production and 49% of global coal consumption—almost as much as the rest of the world combined.