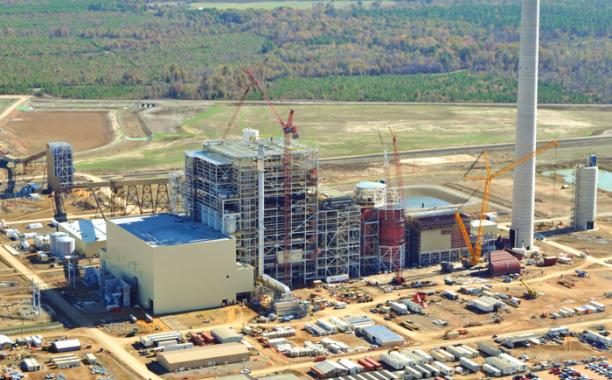 Aerial view of the J.W. Turk Plant under construction. Photo courtesy of AEP/B&W.
February 4, 2012
Cutting-edge Turk Plant uses less coal and water, reduces emissions
THE FIRST-EVER commercially-deployed, ultra-supercritical power generation unit in the United States is under construction in southwest Arkansas — and Boilermakers are playing a leading role in the project.
The $2.1 billion, 600-MW J. W. Turk Jr. Plant will feature the latest environmental controls, according to majority owner Southwestern Electric Power Company (SWEPCO), an American Electric Power (AEP) operating company.